We're blooming into spring, and that means a chances to stop and smell the roses. As we progress into Taurus season, a series of aspects and several planets ingressing into new signs (including Uranus, the disruptor and awakener) promises that this time will have plenty of excitement and opportunities for self reflection. Pluto also turns retrograde this month, encouraging us to explore our shadow impulses and roots of our fears so we can become more self-actualized. On May 21st, the Sun moves into Gemini—expect the energy to slowly ramp up, turning your focus to the exchange of ideas and quality conversation. 
 Aries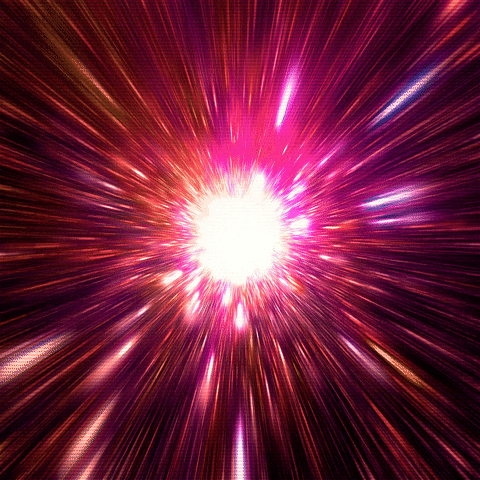 Your overarching focus for the month is on money matters, investments, and creature comforts. How can you align your ethics with your purchases, Aries? You can't get there if the groundwork hasn't been done, and it seems like all roads in May funnel through fundamental transformations to your professional identity. Coming off last month's Mercury retrograde cycle in your sign, you're thinking more critically about how you accomplish your personal goals by using your voice. Right now you have to be your own best advocate, especially in business. Once you acknowledge your value, the world will respond in kind. On the New Moon, your ruling planet, Mars, enters Aquarius, the sign of higher learning, encouraging a sense of community. This is an optimal transit to take a course or workshop, or to use technological means to forge connections. Mars trines the Sun for the last two weeks of May, as it ingresses into Gemini and your third house of communication. Expect many verbal exchanges and opportunities to meet new people, take classes, and get involved in community building. An inspiring time!
Taurus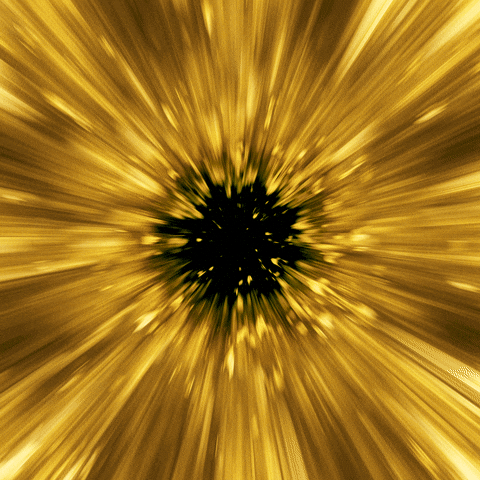 Happy Solar Return, Taurus! There's so many reasons to celebrate yourself this month, and while your ruling planet, Venus, is moving through your second house of money, give yourself permission to get luxurious. Good entertainment, food, libations and atmospherics are on the menu this month. Your generous spirit wants to share your bounty with others, but you're also in the midst of an important lifestyle change. You're starting to own your own worth, thereby overhauling how you manage interpersonal commitments. Remember, you don't have to offer a free sample of your time and energy. Your new mantra is to work smarter, and never for free. It's time to trust that those who value you will stick around even when you say "no", and with Venus is in your court, people will probably be receptive to these changes. Boundary-setting while inviting in abundance is an especially good intention to set on the New Moon in your sign on May 15th. As the Sun moves into Gemini, your self-assurance swells, and conversations with intellectuals could inspire an exciting professional enterprise with financial rewards. Take a chance and see where the road leads. During the last week of the month, a Grand Water trine forms between Venus in Cancer, Neptune in Pisces and Jupiter Rx in Scorpio. This is a signal of luck in romance and friendship!
Gemini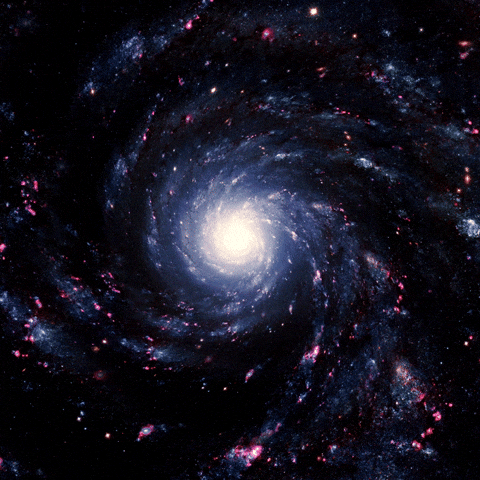 You might shy away from the public eye during the first half of the month, Gemini. You're focused on healing yourself, and that means relaxing the inclination to always be "on." Brainstorm ways to rejuvenate your mind and body. Meditation, massage or soaks are a good idea. If you resist taking a break, your ruling planet, Mercury, ingresses into Taurus on May 13th, and you'll be forced to slow your pace. As Venus moves through your first house, your mood is friendly, but pay attention to aggressive impulses and examine feelings of frustration or anger that arise as a result of having to sit still and be present to face a serious issue. The Taurus new Moon is a great time to set intentions around cultivating boundaries while retaining an open heart. On the 25th, Mercury will Trine Pluto Rx in Capricorn at 21 degrees – you're inquisitive now and drawn to the mysterious.  You could become intrigued by a new spiritual modality. It would be a great idea to keep a dream journal in order to purge fears and release stagnant beliefs that no longer serve you. On the morning of the Full Moon in Sagittarius, Mercury speeds up to enter Gemini. You'll see the results of your hibernation coming to fruition by revealing a soul truth. A new adventure is on the horizon!
Cancer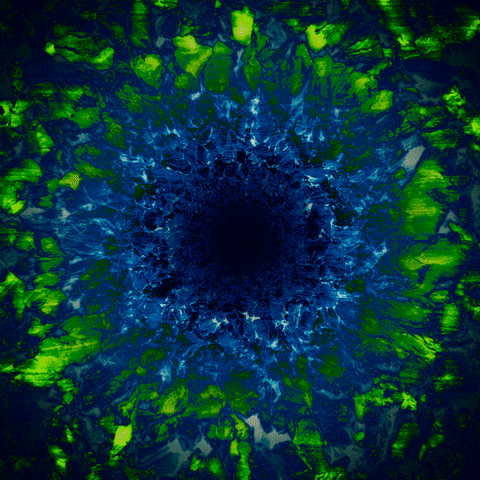 This month, your Sun shines brightest amidst the company of like-minded people. This is a good month for lighthearted relaxation with friends. You thrive in a tribe, and are drawn to settings where you can instigate projects that will not only be of benefit to yourself, but can be a transformative outlet for others as well. In this vein, you may take on a teacher role, but you also have personal obligations vying for your attention. Partnerships of all kinds are on your mind right now, so you need to be able to balance your interpersonal commitments while still maintaining your independence and understanding your own creative needs. Jupiter has been traveling through your 5th house of creativity for the better part of a year now, and its gentle psychic tug ensures creative abundance for your own projects, as long as you don't allow your creativity to become overwhelmed by the asks of others. This month is good medicine to lead by example, or if you must, to "teach others to fish", so they won't be perpetually reliant on you and your kind heart. The New Moon in Taurus on May 15th wants you to set intentions around trusting your intelligence and forming alliances that elevate your journey. On May 21st, the Sun moves into your 12th house of the subconscious. This is a perfect time to dream journal – the ideas that spring from your imagination could become the basis for championing an unconscious fear or manifesting an artistic vision down the road.
Leo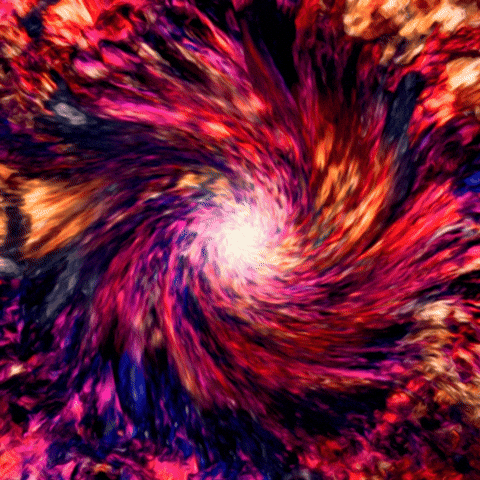 This month Leo, you aim to take the reigns of your business destiny. You're diligent and focusing your energy on the daily grind, while recognizing the implications of your work in the big picture. You feel responsible for your destiny and the destiny of others at this time, which makes you feel important. But don't settle – rather, investigate the things you like about your work and the things you dislike. This is a time for cultivating awareness so that you can manifest your ideal job in the future. Once you've delineated what you're willing to accept and what leverage you have, you can start negotiating a new future and crafting holistic business practices. Transformation to your career will come with time. It may be helpful to consider how the efforts of your elders established path you are currently on. Can you take any cues from their successes or missteps? On the New Moon in Taurus on the 15th set intentions around thriving at work, calling in success as a result of the emotional boundaries you've set. Uranus' ingress into Taurus gives you an electric aura in the workplace. People may now praise you for your unorthodox opinions. They might also see you as an upstart, so tread lightly. Teaching, writing or producing educational content this month will take your life in a new direction, where you feel your voice and perspective is honored. During the Sagittarius Full Moon on May 29th, a new aspiration has potential to bear fruit and favors sharing a creative philosophy through a joint enterprise.
Virgo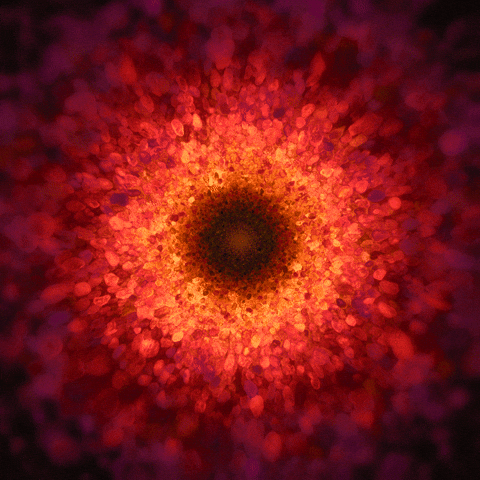 The Sun is moving through your 9th house of long-distance travel, Virgo, and you may be in the midst of a physical or philosophical journey. Certainly, Taurus season is a great time to get out there and travel the world, and as Uranus is about to join the Sun in this sign for the next seven years, your future will be marked by opportunities for exploration and discovery that seemingly appear from out of the blue. With the Sun trining Pluto Rx in your 4th house of home and roots, you could come to important realizations of how your upbringing molded your understanding of how the world works, and suggests leaning into the feeling of excitement and sometimes discomfort that comes with challenging status quo and trying new things. On the Taurus New Moon, you can set intentions on aligning your values and philosophies, which also paves the way for financial prosperity. On the back half of the month, the Sun's travels through Gemini turns your focus to business matters. This time speeds up the pace of interactions so you can form the right alliances. Game-changing ideas occur to you quickly now, and with Venus' entrance into Cancer, others will feel secure in your ability to take care of matters public and domestic. Your tact engenders solidarity from the right people, just make sure not to lose sight of your own ambitions while assisting others with their projects. May 29th's Full Moon in Sagittarius is medicine to remain open-minded while honoring your own truths.
Libra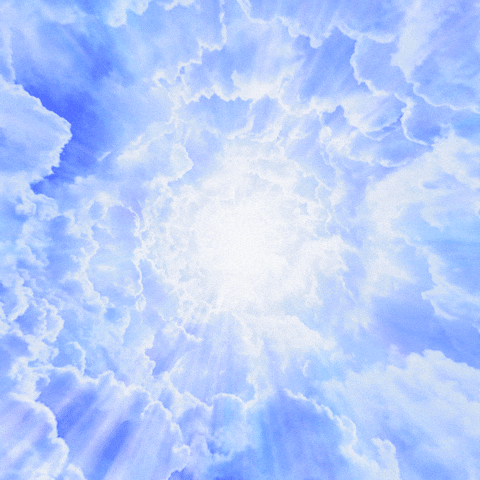 May finds you focused on intimate experiences, Libra. If it's not real, it's not for you. You're digging deep within and allowing yourself space to evolve. Psychology or occult spirituality may now have a certain allure. While Venus, your ruling planet, moves through Gemini, you're encouraged to keep an open mind and heart in the interest of learning new things. Sensuality is on the menu: your aim is to connect with another's mind as well as their body. Romance might come into your life now to show you what you've been missing, or to refresh your standards of what you want in relationships. Encounters could be brief but validating or enlightening. Throughout the month, opportunities for abundance will make themselves known, but only if you stay true to yourself. You may find that what you really want is the security to let yourself feel emotionally vulnerable with people who recognize your strength and want to uplift your growth. On May 20th the Sun moves into Gemini, and you'll be looking for adventure. This would be a great time to take a vacation if you can, in order to continue meeting new people who assist you in gaining clarity of purpose. You might not have considered that life can look a totally different way, but right now your world is receiving an infusion of new energy.
Scorpio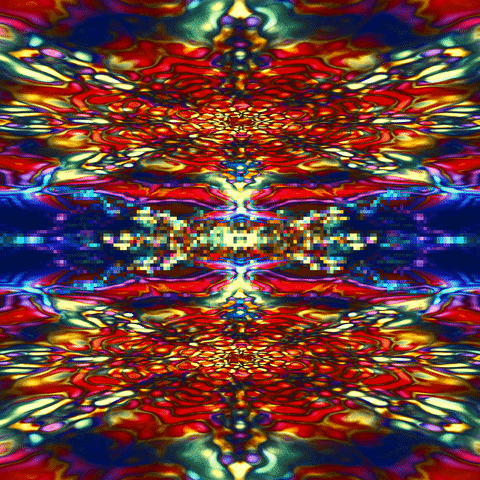 This month your Sun shines brightest when you are collaborating with others in partnership, Scorpio. Uranus is entering your relationship house for the next seven years, promising some exciting and surprising romantic encounters. Venus moving through Gemini also suggests a brief but impactful and eye-opening love affair. We often forget that in the modern world, there are many ways to partner. You may play in a band together, or share an artistic project. No matter the circumstance, all relationships are about give and take. Your partners need to know your expectations, and with the Sun's trine to Saturn Rx in Scorpio, you can communicate your needs more readily without fear of being dismissed. On the Taurus New Moon, set intentions around welcoming healthy, successful unions by acknowledging you already have everything you need within yourself. Ever notice how you become more enticing to other people when you aren't actively searching? As the Sun moves into Gemini, your voice is the best tool for connecting to others, and a trine to your ruling planet, Mars, in Aquarius wants you to transform your home environment into a place which you can thrive emotionally, spiritually and interpersonally. Your sex life gets a boost at this time as well, as you are able to deftly articulate what you want in the bedroom. The Full Moon in Sagittarius wants you to adopt an optimistic outlook on a draining dilemma. Put your energy into cultivating the structures that bring you joy.
 Sagittarius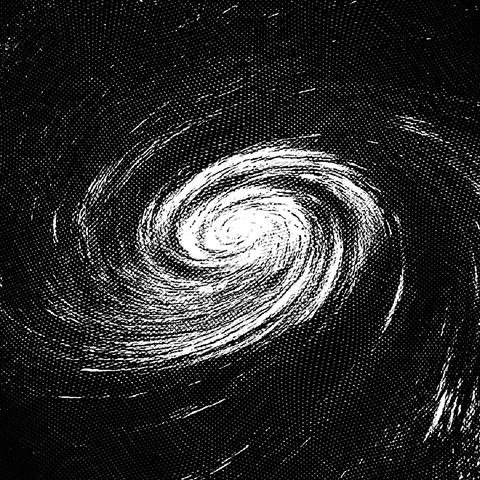 Your heart is in your work this month, Sagittarius. Taurus season is perfect for jobs that requires practicality and patience. By keeping a cool head, your diligence pays off and ensures the right  tools are at your disposal. By focusing on the task at hand, you reap rewards that insulate you financially while also making you feel good about yourself and your abilities. As the Sun trines Jupiter the second week of May, work becomes a devotional, almost spiritual, experience. Your imagination can transform the experience into something transcendental. The back half of the month sees your focus shift from work to partnerships as the Sun enters Gemini and your 7th house. Yes, its great to feel empowered in what you do, but you'll appreciate the takeaways more if you're sharing what you know with another person. Infused with new confidence in your station and in your physical body, you might also find yourself the object of someone's affection. Remember to strike a balance and stay open to new ideas, especially if those ideas engender you to self love as well as love for others.
Capricorn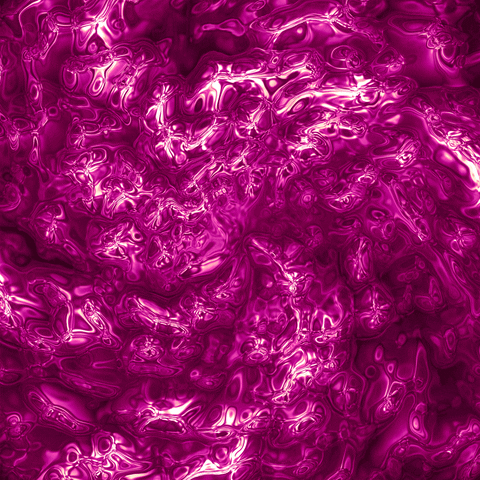 Set your sights on fun and entertainment this month! Your heart is set on a project that allows you to build on your current skill set and create something you can put your name on. You have a responsibility to own your identity and elevate yourself and your needs this month, as Saturn continues to plod through your first house. You want to attach your name to your visions and spotlight yourself and your talents, and there's ample opportunities at this time. Despite this, you may feel at a loss for a purpose now, as Chiron is moving over the nadir of your chart, forcing you to confront anxieties about your cosmic mission. Are you on the right path? Trust yourself Capricorn; there's no reason to stress. Any hangups you experience now will only make for a wiser, more confident and more savvy future you. On the Full Moon in Taurus, set intentions on trusting your inner child. Physical sports could be a good release of energy, as well as dance. Poetry, art and redecorating can also feed the soul. When the Sun enters Gemini on the back half of the month, the pace quickens, and you look for ways to be of service in a greater way. You're internalizing all kinds of information, and it is just as important to feed your mind with new facts as it is to feed your body with the right kind of nutrients.
Aquarius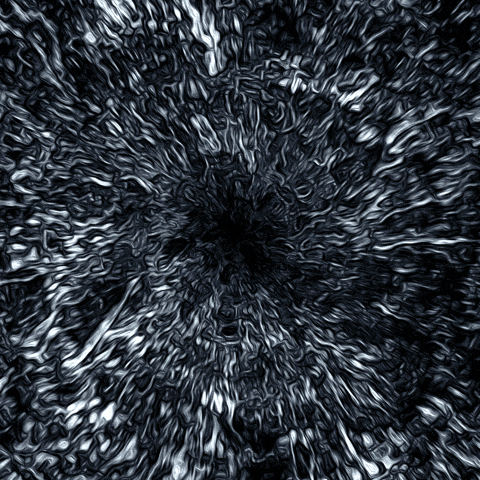 You're usually seen as the mold-breaker of the zodiac, Aquarius, but your roots tend to have a traditional bent, and this month you're invited to reacquaint yourself with where you've come from. Give yourself permission to relax in the presence of your loved ones, but also know that you are not beholden to your family's drama. There are other ways to be a leader in your family without taking on the caretaker role or pandering to beliefs that differ from yours. You can be a leader by demonstrating how to walk an authentic path with dignity. You've been on your grind since Jupiter entered Scorpio and this transit will give perspective on work-life balance. Your ruling planet, Uranus, is set to change hands and move into Taurus for the next seven years. Right now it is teetering at the nadir of your chart, giving your consciousness an extra jolt. Your soul wants to break free of constrictions and claim it's destiny. You may find yourself attracted to the strange and unusual, or the mystical and mysterious. When Mars enters your first house on the day of the Taurus New Moon, this interest in the unorthodox doubles down, and you are able to step into progressive awareness of your soul identity while simultaneously honoring your ancestors and upbringing. Your aim is not to shock. It's to wake yourself up to a true calling, and subsequently wake up the people who are most important to you so that they can be part of your journey. During the Sag Full Moon on May 29th, share your philosophies with your community to see an artistic project bloom.
Pisces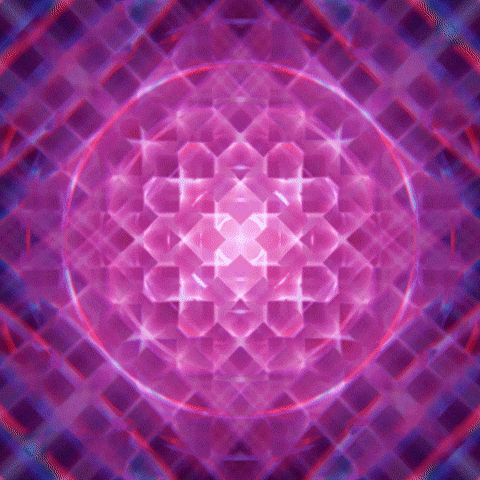 This month is all about the conviction with which you share your ideas, Pisces. You've got one eye on sharing from an authentic place while also connecting and forming solid foundations for collaborations with your peer group. Don't get bogged down in the minutiae; now's the time for exploring, debating and reevaluating what you believe and why. May will require you to listen to a variety of voices and learn from a variety of sources, and to that extent, you may find yourself using technology to connect with those who aren't in your immediate purview. On another note, you could feel a bit of tension between your dreams and the desire to please your family on the second week of the month, pulled in two different directions. Try not to stress. There's a feeling of high stakes here that might only be a projection. When the Sun enters Gemini you'll have a greater chance to address familial issues while maintaining your authenticity and desire to maintain communication and sharing of ideas. A powerful water Grand Trine on May 29th is an opportunity for luck in how you express your philosophies through a creative outlet could be transformative. This is an influence for supreme manifestation – don't let this transit pass you by!
Images via Feliks Tomasz Konczakowski.