No matter your sun sign, the transition into April and into the heart of Aries season will bring about transformations and rebirth. It is spring, after all! Aries, the newborn of the zodiac, is fast-learning, demanding, and honest, so expect an energetic start to the month—think exciting conversations and the occasional conflict (be aware that we're still in a period of Mercury Retrograde until April 15th, so be sure to take care that you're articulating your needs and desires honestly, and being aware and careful of any long-term decisions made during this time). Expect some sensual drama by the end of the month: between the Sun moving into Taurus on the 19th, and a Full Moon in Scorpio on April 29th, everyone's carnal senses into high gear are headed into overdrive. 
Aries
Happy birthday, rams! Aries is the sign that thrives the most during their respective annual astrological moment, so I'm happy to report that you've got quite the month ahead of you. Mercury is currently retrograding through your sign (lasting until April 15th), so embrace a chance to redefine the way you interact with the world and with your sense of self. You may find yourself inspired to make drastic changes to your physical appearance (in dramatic Aries fashion, of course), you'll be happier waiting until the Mercury goes direct to put old that jar of Manic Panic you've got in your tucked away in your medicine cabinet to use.
A flurry of connections between your ruling planet, Mars, and other celestial beings kicks off the month with a flurry energy and excitement. If you've been making plans, the steadfast support of Saturn makes the 2nd a great day to kick them off. If events in the beginning of the month leave you a bit drained (not an easy feat for an Aries), use the New Moon on April 15th to take pause and manifest a sense of calm in your local environment and day-to-day conversations—you might be needing it. On the 17th Venus enters Taurus, bringing your attention to your finances, value systems, and personal belongings. These next few weeks will be a good time to allow yourself to indulge, and treat yourself to some new clothes or home goods for your apartment. Spring has sprung—buy yourself some flowers! The month wraps up with the Sun moving into Taurus on April 19th, and a sensuous Full Moon in Scorpio on April 29th that allows you to re-evaluate your health and day-to-day habits; this moon provides the perfect opportunity to release any behaviors that inhibit your personal well-being.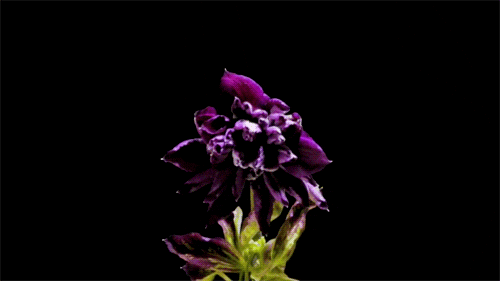 Taurus
Taurus, you've almost made it! The first two weeks of April might have you feeling confused and experiencing a sense of disconnect between your daily life and your spiritual needs. Missed connections from the beyond are in the forecast for you, Taurus.
Your ruler, Venus (which is in your sign as of March 31st), flirts with Saturn on April 7th, giving you some much needed support to make a long term commitment in love, or perhaps get a bit of a payout that you've been waiting for. A few days later, on the 11th, Venus finds another celestial entanglement when it moves into a harmonious trine with young, virile Mars. This is the perfect time to turn on the charm and attract some pleasure. The New Moon on the 15th gives you time to consider your living situation and relationship with family members (biological or chosen) and manifest security and growth in these areas. This moon is the perfect preparation for the sun's journey into Taurus on the 19th, where you'll be able to hunker down and do what you do best: indulge in yourself. Don't get too carried away on the 17th, though, where the conditions (due to an opposition between Venus and Jupiter) provides a perfect environment for a regretful hookup or vibes that encourage you to abandon yourself to your vices. If you run into issues with this transit, look to the Full Moon in Scorpio on the 29th for release–this moon will light up the area in your natal chart that influences your close relationships, fostering the release of parts of your life that aren't serving you.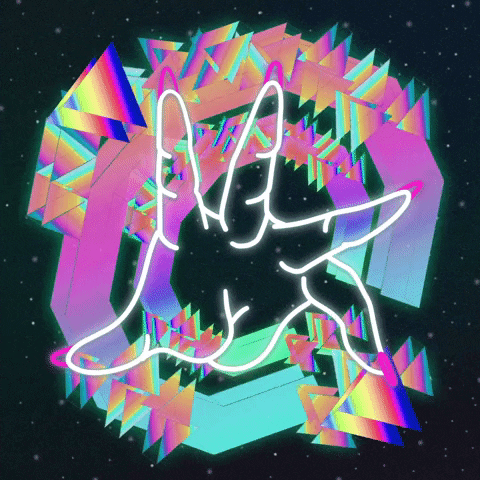 Gemini
Mercury Retrograde affects you more than most other signs, Gemini, since you're ruled by this backpedaling planet. Mercury Retrograde often gets a bad rap, but you can utilize this cycle to reconsider your group affiliations and long term friendships until the planet goes direct on the 15th. This general feeling of conviviality is bolstered by the energy of Aries season, where the sun's energy is energizing the community and friendships sector of your natal chart.
Mercury will conjoin with the Sun on the first of the month, giving you the perfect energy to speak publicly about your values, lead a group meeting, or have a productive conversation with a friend. Beware of tensions in these similar environments; you may experience conflicts and restrictions between your day job and routines and your social life on the 4th and 5th. On the 15th, there's a New Moon in Aries that's guaranteed to make things firey for you––use this opportunity to go out and party, or channel your energies into a new creative pursuit. When the Sun moves into Taurus on the 19th, you'll have more time to rest your usually-busy mind and indulge in the more otherworldly, secretive, and dreamy sides of your intellect. Use the sun's influence and the full moon in Scorpio on the 29th together to go deep and confront issues of your personal wellness (mental and physical) that you may be facing; it's time to release any bad habits and tighten up your grip a bit.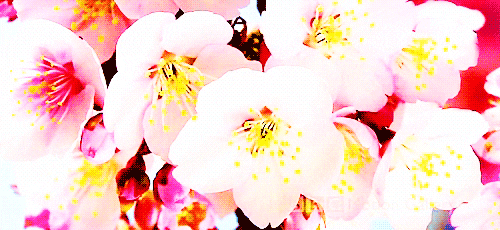 Cancer
You're the happiest at home, Cancer, but Aries season will have you focused on your career and public image. However, Mercury's Retrograde during the first half of the month may have you reconsidering where you've settled in your work. You may be feeling the urge to change jobs or to ask for a promotion, but wait until after the planet goes direct on the 15th to make any final decisions. Since you're ruled by the moon, you're more affected than any other sign to its tides. That also means though, that you are able to work with its energies in a more forceful way. On the 15th a New Moon in Aquarius will allow you to make important decisions and moves towards a stable routine and further wellness.
When the Sun moves into Taurus on the 19th, you'll quickly come to a decision about your career issues. This new season is going to push you outside of the professional bubble! You may be a bit reluctant to emerge from your shell, Cancer, but the Sun will be encouraging you to go out and socialize, join a new club, or convene with your peer groups. This energy will be electrified by the full moon in Scorpio that ends the month on the 29th–this is a perfect time for release and completion––and shed any anxieties about your sex, dating, and creative life. Go out and enjoy yourself!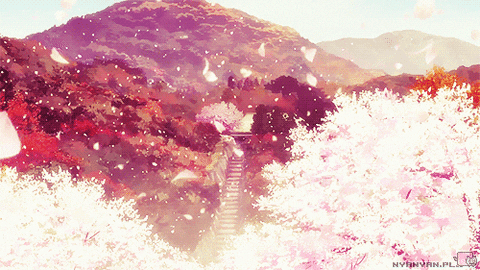 Leo
Leo, hopefully you're reading this horoscope on your iPhone beachside, or via some questionable in-flight wifi, because Aries season is perfect for travel! One caution though: Mercury Retrograde (through April 15th) is notorious for scrambling plans for transit, so double-check your tickets are confirmed and plans are set. This month starts out with a bang, with your ruling planet (the Sun) meeting with Mercury in the sky to spark some exciting and engaging intellectual debates. This is a perfect time to speak publicly about your expertise, exchange ideas with a colleague or close friend, or attend a lecture on a new subject.
You may feel a sense of upheaval directed towards an ideology you previously felt strongly about on the 11th, when the Sun conflicts with Pluto, the planet of transformation. Use these new ideas to talk to your significant other (or even a new date) on the night of the 15th, when the New Moon provides a mysterious that is the perfect catalyst to tend to the romantic areas of your life. When the Sun enters Taurus on the 19th, you'll feel your focus shifting rapidly to your public image and career, which is great for you, Leo— you'll love the attention you'll be getting! Use this confidence in your career to obtain stability in the workplace on the 29th, when the Sun works with Saturn to get you what you want.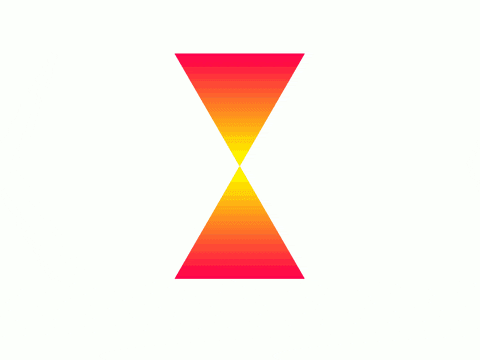 Virgo
Virgo, Virgo, Virgo! Aries season is sending you into deep contemplation on life's definitives: death, sex, and taxes. You may be concerned about the state of your return, but everything will be okay. Your ruling planet, Mercury, is Retrograde in Aries until the 15th (Tax Day in the US, coincidentally), and is encouraging you to reconsider and reevaluate your anxiety around these topics. Make sure to double-check your calculations, though!
This entire month has a transformative energy for you, Virgo, and a meeting between the Sun and Mercury will set these changes in action. You may come to a realization or have something revealed to you about life's deeper questions, which will impact your emotions for the rest of the retrograde. These questions may have a stressful effect on a creative project or a sexual relationship on the 5th. The New Moon in Aries, enhanced by the clarity provided by Mercury's turn direct on the 15th, will bring your focus out of the trenches and oceans and into the mundane, like starting a new routine or diet. The Sun enters Taurus on the 19th, bringing your focus further out of these depths, and gives you a month long opportunity to use your realizations and extrapolate them with further learning or travel.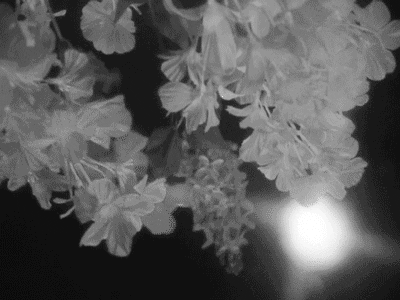 Libra
I'm going to warn you now, Libra—chances are high you may run into an ex this month. Aries presides over the part of your chart that influences your close relationships and partnerships, and the Sun, combined with Mercury's retrograde through your sign for the first half of this month provides the perfect environment for an old flame to return. The (potentially) good news is that this same energy also provides the push you may need to rekindle something. On the 7th of this month, your ruling planet Venus will form a harmonious, easy connection with Saturn, the planet of restrictions and commitments. This may be the perfect opportunity to have "the talk" with someone you've been seeing, or make an important financial partnership. Venus will then form a similar connection with virile Mars on the 11th, setting the tone for a spicy night.
The romance continues with a New Moon on the 15th, where you can use the regenerative qualities of the evening to manifest creativity & passion, which perhaps may be your last opportunity for light, airy happening for a bit. Jupiter, the planet of abundance, squares off with Venus on the 17th, which may foster regret or tension in the areas that seemed so effortless for the last few weeks. The Sun will officially move into Taurus on the 19th, which moves your focus to serious questions about life, money, and relationships for the remainder of the month and into May.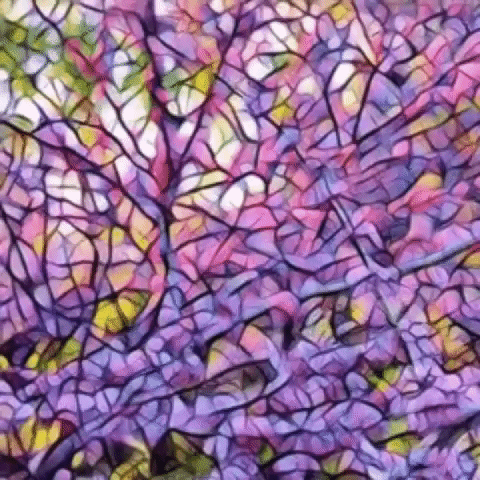 Scorpio
You're usually concerned with going deep, Scorpio, but the beginning of this month is all about the mundane. With both the Sun and Mercury in Aries, you're going to be reevaluating your day-to-day routine, your day job, and your health. On the second of the month, your ruling planet (Mars) will join with Saturn, offering you an opportunity for making a commitment, or cementing plans through a casual conversation with a close sibling or friend. This is also a good day to take a short trip. Be cautious on the 4th, where you may have issues with the same types of people in the form of misplaced words or a stressful argument.
As Mercury goes direct during a New Moon, you'll be able to make definitive decisions on how to move forward with health or routine concerns you've been ruminating on. This is a good time to stay in and set your intentions to focus on your home environment and your personal well being moving forward, because as the Sun moves into Taurus on the 19th, you'll find yourself focused on partnerships and potential relationships. The month ends with a Full Moon in your sign on the 29th–I recommend you take pause to recognize the changes and transformations you've made this month and release all of the baggage that no longer serves you.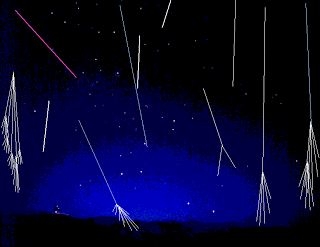 Sagittarius
April promises to be an exciting time for you, as the sun is lighting up your 5th house of romance, creativity, children, and parties! However, Mercury is retrograding in the same sign, meaning your creative energy might feel confusing and undirected. You'd be wise exercise caution at social events–don't overdo it. For the entirety of the month, Pluto is harmonizing with your ruling planet, Jupiter, making this a transformative time. You'll be reconsidering the relationship between your physical possessions and value system and your otherworldly attachments and deepest desires. This aspect peaks on the 14th.
Mercury goes direct on the 15th, and a New Moon comes the same day. The energy from the moon will allow you to focus on learning something new and will provide you with a renewed mental acuity after the confusion of the retrograde, so I recommend using the days before the sun transitions into Taurus to complete the creative endeavors you started during the first half of the month. On the 19th, the move into Taurus season will pull you out of the creative fugue state you've been experiencing and force you to re-focus on habits and your day job. You'll find some respite from this during the Full Moon in Scorpio on the 29th, which provides you with a deep, dark, and dreamy state to end the month.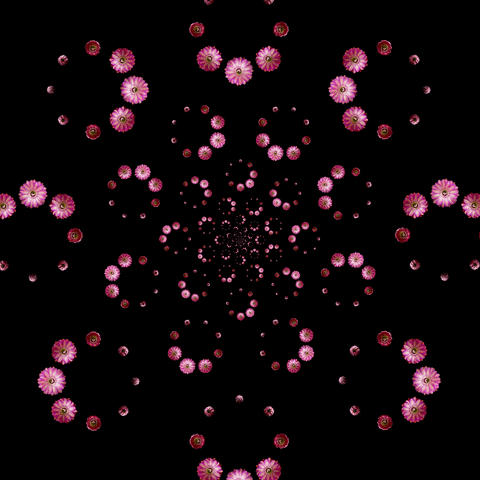 Capricorn
This month invites you to reconsider how you're interacting with your home environment. It's a good time to redecorate and reconsider what makes you comfortable and secure. You may also be confronting and transforming beliefs you adopted as a child, or developed under the guidance of your parents. On the 2nd, Mars and Saturn (your ruler, in fact) connect in your sign, giving you the encouragement and energy to make an important decision or commitment to yourself and how you approach the world. Although Saturn's been helpful, be aware of it's stern, unflinching presence on the 5th, when it conflicts with communication planet Mercury. Someone may insult you by bruising your ego, but be careful not to make things into a larger deal than they should be. It will pass. Saturn is activated again on the 7th, when it harmonizes with Venus, planet of love and beauty. This is a comfortable aspect that creates the perfect time to make a commitment in romance, to have photographs taken, or to make a change to your appearance!
Mid-month, a New Moon in Aries sets the table for you to manifest your favorite commodity—cold, hard cash! Take time to light a green candle or write down intentions for saving in the coming year, and you'll be pleasantly surprised in the coming months. As the sun moves into fellow earth sign Taurus on the 19th, you'll find your interest shifting from the home to more external pursuits; lighthearted socialization, romance, and good sex are all on the agenda for the season. Have fun, Capricorn!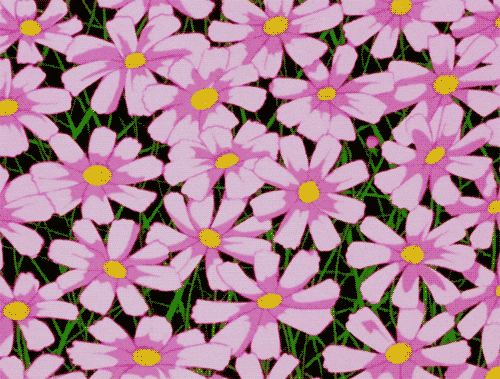 Aquarius
As the lawmaker of the Zodiac, Aries season gives you the perfect opportunity to engage with your local community and involve yourself in a system of exchange of teaching and learning. Mercury's retrograde through Aries can provide you with extra tools to share from past experiences, and engage on a deeper level with whomever you're interacting with, but be careful on what long-term conclusions and decisions you come to about the betterment of your surroundings. Your ruler, Saturn, has an active month as well-when Saturn and Mars connect in Capricorn at the start of the month, you'll feel an extra jolt of energy. On the 2nd, you'll feel extremely centered in, and connected to, your intuition and creativity. Get ready to take action in these areas.
Be careful on the 5th, when there's a clash between Saturn and Mercury (which rules communication). You might find yourself embroiled in disputes with neighbors, siblings or roommates. Be sure to make sure you're speaking clearly and honestly, and try to ease up on your usually established boundaries a bit to and let differing opinions in. There's a New Moon in your sign on the 15th, enhanced by Mercury turning direct, which will give you the tools to imagine your trajectory for the next year in the terms of your place in the world, your sense of self, and your outward appearance. When the Sun moves into Taurus on the 19th, you'll feel more inclined to stay home and pay attention to your emotional and personal comfort. It's very valiant that you're so often concerned with others, Aquarius, but Taurus season is all about finding your own center and getting in touch with what makes you feel settled.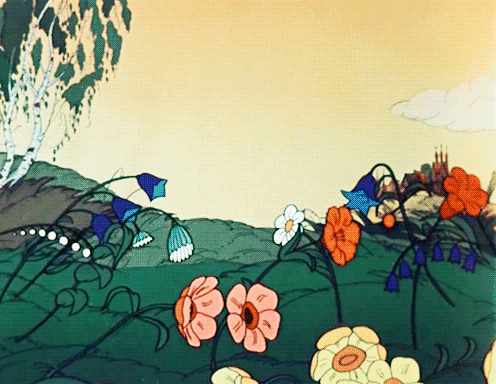 Pisces
You've just left your own comfortable, dreamy season, Pisces, but I think you'll find the first half of this month an easy transition into the astrological new year. Aries, in which the Sun and Mercury currently sit, is the sign that presides over the place in your birth chart that controls your earthly possessions, money, and your value system. Feelings relating to these areas will be at the forefront of your mind until the 19th, when the Sun moves into Taurus. The second half of the month encourages you to get out of your head and socialize with your peers. You might learn something new!Mercury is in retrograde until the 15th, giving you extra initiative to do some deep emotional work: how have your values changed in the last year? How can you transform your attachments to physical objects and money?
Your outer-planet ruler, Neptune, forms a beneficial aspect to Venus on April 12th, providing you with the perfect harmonious, intuitive, and creative energy to interact with friends or lovers. Do what feels right on this day, and things are sure to turn out well. A New Moon takes you back to your favorite place—dreamland. Take time that evening to spend time with yourself, or even just to get a good night's sleep. You may be surprised by what your dreams help you realize. Mercury goes direct on the 15th, giving you ample time to align your thoughts and experiences from the last few weeks (or, as much as you can, Pisces!) and prepare for the Sun's next movements. On the 29th, the moon is full in Scorpio, giving you a final push of the month to release the ideologies and beliefs that no longer benefit you.
---
Want more info for your sign? Chat with us on Facebook and get daily astro updates, right at your fingertips.